What is the Big Deal with Language Arts? Just write this (fill in the blank) I know you can!
Still, your preteen or teen avoids, lashes out, cries, storms to their room and yep slams the door. ​ And

THIS is why you're finding support from Discern To Learn for your language arts journey (whether you homeschool or not!). We all need support and help! I want to help you help them. No one should learn or teach alone! ​ I've been there. Oh - YES I have! The emotions are maddening to us and seem traumatic to our kids! ​ What can be done? Writing is so important! Learning to do hard things is so important! ​ ​
Don't Give Up - Don't Give In - Learn More!
​ Other subjects have their own emotions but writing seems to especially trigger our kids.
​
I FEEL THE SAME WAY EVERY TIME I WRITE! For real! Every time I have to write a magazine article, blog post, or ebook I am nervous - and even often avoid it! (Truth: I've been procrastinating this post all day!) Despite my training, my experience, and my vocation, writing is an emotional thing. ​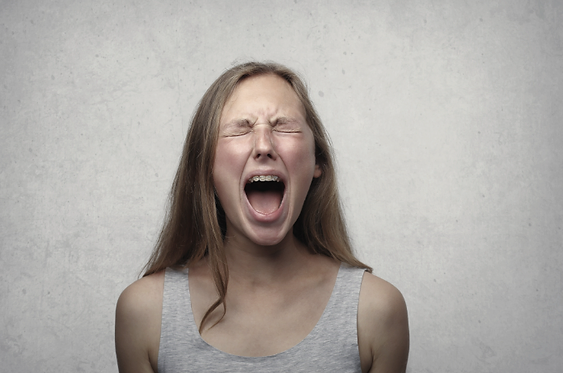 Now imagine your child - washed in hormones - afraid of standing out, being wrong, saying something "dumb" or worse yet letting you down.
​
​

Writing Is Hard whether you homeschool or not!

​

​

That's why I want to teach parents to understand all the fears involved in writing and how they can help give their students the confidence to learn and excel despite their feelings. I have a special video training just for you. You don't have to go it alone!
You've needed a shoulder to cry on... I know I have - so let it all out!
Shoot me an email now! I'm here for you! (support@discerntolearn.com)
Looking for a solution? Learn more about LEVEL UP Writing - our 12 week writing tutor classes to boost confidence, and self-motivation and give students the skills they need to write powerful paragraphs (more than 4 sentences long!) or full MLA standard research essays!

Click the image to learn more about LEVEL UP Writing - What have you got to lose?