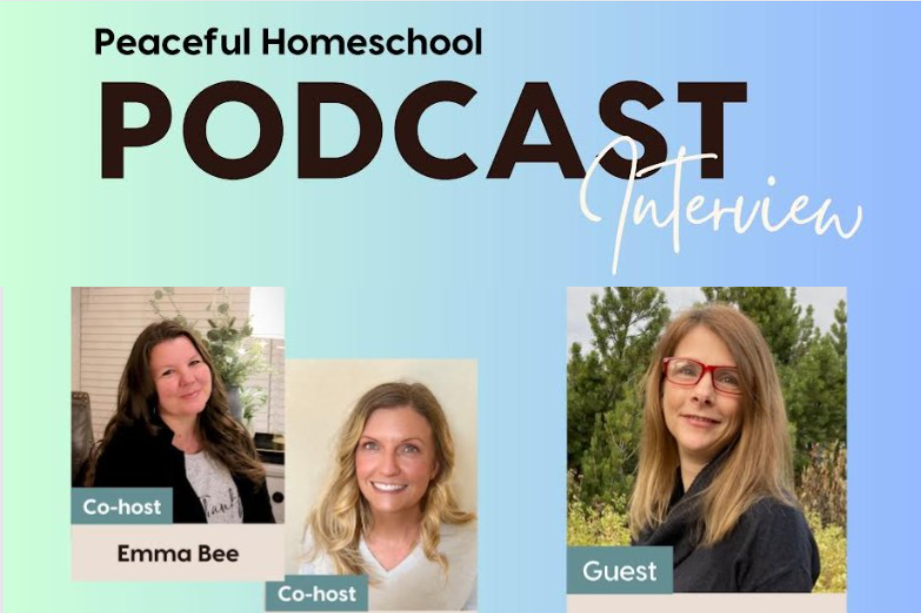 What a joy to meet Emma Bee and Beth Lee on the Peaceful homeschool Podcast!

Listen now to hear all the fun and great advice!
In this inspiring podcast episode, we meet Theresa Peters, mom to two homeschooled kids who are now 15 and 20 years old. Theresa shares her passion for changing the way students learn and achieve their dreams. Drawing from her experience teaching in public schools and privately mentoring homeschool students, she emphasizes the importance of fostering open discussions and a love for reading and writing in children. Theresa also discusses practical tips for teaching language arts, offers insights into accommodating students with special needs, and discusses the significance of grammar and critical thinking in the real world.